We are super excited to announce the launch of our monthly creative subscription boxes targeted at 4-8 year olds. Based on our new developing Kinlochlovin' characters such as Effie the Scottish Pine Marten each box is themed to follow their adventures. The boxes have been designed, created and planned by our resident creative manager who is an illustrator and artist as well as our CEO who is a teacher and therapeutic play practitioner. The boxes are therefore both educationally beneficial and inspiring to young creative minds.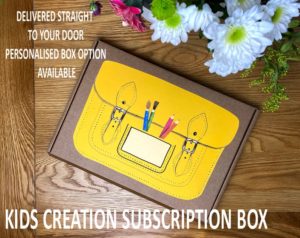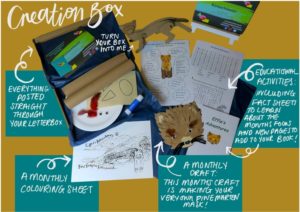 The boxes can be brought via our website shop or on our etsy store. We cant wait to see all the amaxing creations that appear from the boxes.
The boxes include no plastic and even the box itself is a craft as each month they will turn into a 3D character. The boxes include a main craft, puzzle and fact sheets, colouring in, two pages of a developing story book and a free gift.