The coronavirus pandemic has hit communities across the world and our community is no exception. We have had to suspend all our activities including group and 1:1 work and it's really difficult to acknowledge the social impact of this upon the young people we work with.
We have tried to adapt our activities and have have created a YouTube site (kinlochlovin live) to try and build online interaction.
We luckily received some funding to support our community. We created over 100 creative packs to help support young people at home.  These were so loved and we are trying to deliver more similar initiatives still.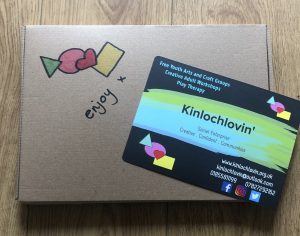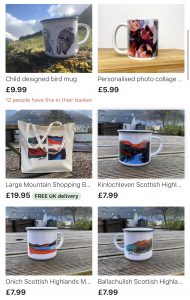 We have taken the time to try and boost our online selling, through our Etsy shop in an aim to create a sustainable income. We are launching a Young Artists project collection to help our youngsters to keep challenged.
However, the reality is that it's a really difficult time. We don't know if we will be able to sustain ourselves financially to the end of 2020, but we are trying and we are very grateful for the support and encouragement we are getting.
Kinlochlovin' may  look a little bit different in 6 months time but we will still be doing our best to promote positive health and wellbeing for all.
Keep safe everyone.