Dragons Glen Winners 2017!!
So we won Lochaber Chamber of Commerce's Dragons Glen Competition!
After an application process and nervous pitch with question and answer session we won £10,000!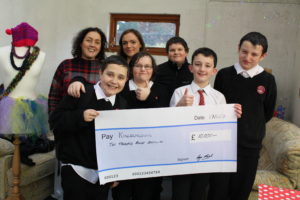 We presented against business professionals across Lochaber and to have our Social Enterprise named as the winner was incredible. We could not be prouder and it hasall been very overwhelming. Big shout out to Thomas Price a hardcore Kinlochlovin' volunteer who wasthe youngest pitcher in the competition and he did amazing. Esme an ex-pupil of KHS also pitched with us and we are incredibly proud that now with Esme we can work hard to make Kinlochlovin' sustainable in Lochaber and hopefully employ more young people!
W are still buzzing and excited about developing Kinlochlovin' further 🙂 Thank you to everyone who has supported us over the last 2 years as that's the reason why we achieved this success.