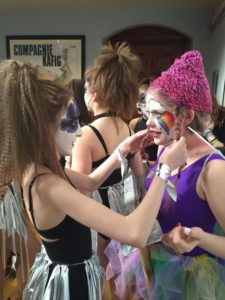 The chance to perform is a always a favourite. Our young volunteers love dance, drama and music and we are lucky to live in a community which embraces this.
Being in a remote area means access to national theatre and performing arts can be limited. Kinlochlovin' performance is just a chance to express yourself in a way people enjoy and that includes back and front of stage.
We have participated in Rock Challenge a national dance and drama competition and enjoy the buzz from performing. We also support any local community shows ran by the school or within the wider community if possible.
We meet after school once a week and hope to just keep making our own chances to perform.