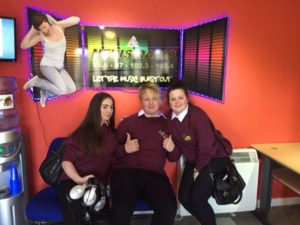 The Kinlochlovin' news team have a regular slot on Nevis Radio the leading radio station for the West Highlands of Scotland.
They host the Kinlochlovin' drive time show every Wednesday from 4-6pm.
All the volunteers have completed training and they manage the desk, play the tunes and entertain the listeners with endless fun.
You can tweet them for a shout out or a request via @newskinlovin